Hey everyone! We welcome you to the strongest league on Frost! Tell us a little bit about yourselves! You can tell us anything from hobbies, to the type you main, to what you think you can provide to the league. Anything you want to tell us, this is the spot for it.

Admin




Posts

: 5


Join date

: 2015-03-21


Age

: 20



I'll start

.
What's up peeps, I'm ROCKHard and I am the founder of this league. I am also very excited to hear about you all. I am 16 years old and I'm from Washington state. I'm really into hiking, playing Pokemon, and procrastinating from doing my college work. I believe I can provide this league with a dedicated RF that you can feel comfortable with getting to know. My irl name is Glenn btw, you go Glenn CoCo! Post about yourselves, no one is judging! And remember, here at Purge League, we're better than you and we know it.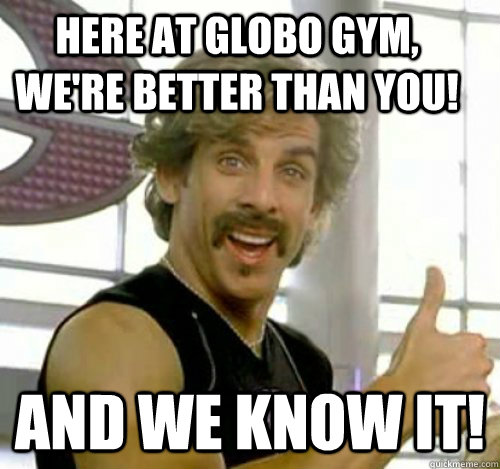 Admin




Posts

: 5


Join date

: 2015-03-21


Age

: 20




Hey whats going on Guys Its ya boy Evil Im from NC Irl names Hunter Im the lead in EVILPODGEHARD Dedicated mod/ Ro whichever i get.Love playing pokemon and hanging with EPH. Ill make sure to get Gamenight back into the Purge with all the other Fab Nights! I count myself as co-Founder of the league since i joined second to Rock and am going to help set it up <3 rock. Just Remember Kids.... Jet fuel Cant Melt Steel Beams! Also.. We're Better than you and We KNOW IT!



Posts

: 1


Join date

: 2015-03-23



Sit Down Son and let me give you a music lesson.
Ask
Rock
I got more cock than Smith and Wesson.
On A Serious Note
My Name on showdown varies, most people know me as Drago, you fgts will know me as Tomii or Tomiichi (Rich person in Japanese) My IRL name is Tim, yes I have a massive schlong. My main hobbies are watching Shrek Videos, ERB if you seen above (FYI: Not my favourite) and Basketball. I also like gaming excluding Pokemon a lot such as FPS's and GTA V on PS4 (PSN: Menace Eagle). I also watch The Arrow, Flash, Star Trek (Ye I'm a Trekkie), Babylon 5, Breaking Bad,
Porn
, Marvel Agents of S.H.I.E.L.D and TWD (If you don't know what that means then you don't watch it). I forgot to mention im only 13 years old, however i can rek all u scrubs when I drink MTN Dew. So yeah, welcome to my life



Posts

: 1


Join date

: 2015-03-24


Age

: 17


Location

: In a house



Hello, I am the dark gym leader here. I come from Portland Oregon, and have visited many states. It has always been my dream to go to Europe, and I am nowhere close to succeeding at that. I am 13 years old (When you admit that over the internet, you pretty much have committed suicide). My IGN is Eonichope, or Purge GL Eonichope. My name irl is Joey.
I am a nerd who loves pokemon and realm of the mad god. Although, the aforementioned game has gotten too much pay to win, and as I don't pay..
Anyways, I don't watch too much TV, but I watch movies and read books. My favorite books are Night and Animal Farm (Both good books that titles make them sound bad).  I love to watch Monty Python and a bunch of depressing WW2 movies.
Pokemon-wise? Weavile is my favorite pokemon, I love to sack all my pokemon away, and generation 4 was the best generation.
Also, there is only one sport, and that is soccer. (Arsenal is the best team there).



Posts

: 1


Join date

: 2015-03-24



Hello I am podge, IRL i live in Virginia and my names Mitchell :], I am the middle part of EVILPODGEHARD (best trio on frost) and have blue eyes thatll make you question your sexuality ;] but in general im a chill guy that just wants to have fun




Posts

: 1


Join date

: 2015-03-24





Similar topics
---
Permissions in this forum:
You
cannot
reply to topics in this forum